Software Enigneer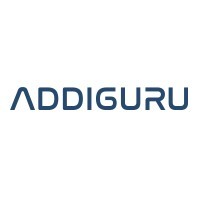 Addiguru
Job Functions:
Software Engineering
Compensation:
USD per year
Position Description and Requirements
Addiguru is looking for a candidate to be part of our software development team. This person will work closely with the Head of Engineering, taking responsibility for a variety of development tasks.
The company is growing quickly and the individual can grow quickly into a key technical leader or one of the top managerial positions in the company as per their interests. This is a huge opportunity for career growth and mentorship for a potential candidate.
Responsibilities
• Write well-designed, testable code
• Develop software verification plans and quality assurance procedures
• Document and maintain software functionality
• Troubleshoot, debug and upgrade existing systems
Skills
• Proficiency in Python or similar language
• Proficiency with C# or similar language
• Proficiency with web technologies like HTML, JavaScript, CSS
• Robust problem-solving skills
• Excellent verbal and written communication
• Excitement about making a difference in the world through a start-up
Other experiences that are optional but would be very valuable to the company are:
• AI/ML technology especially Convolutional Neural Networks
• Experience with computer vision
• Advanced technological skillset and a demonstrated history with technology • Team management skills
• Electrical, Electronics, Materials, Mechanical or Aerospace industry experience • Experience with 3D Printing or metal additive manufacturing
• Experience for working in a start-up, or some other software project that brought a vision to life About Addiguru
Addiguru is a high-growth start-up company for real-time monitoring of metal additive manufacturing (3D Printing). Additive manufacturing is a quickly growing industry, held back only by high costs. Addiguru reduces cost by reducing waste and designing 3D printing to be self-healing. Our software spans the most exciting topics in computer science, from artificial intelligence and computer vision to user interface design. We are paving the way to revolutionize manufacturing.
Location: Anywhere within the US. US Citizen or Permanent Resident preferred.
Remuneration: The salary and other details will be based on expertise and experience. The person may be able to get equity (shares) in the company.
Contact Information: Interested person should contact Shuchi "SK" Khurana and send an email to sk@addiguru.com along with a brief resume.
Deadline: February 28, unless filled sooner.