Senior Product Designer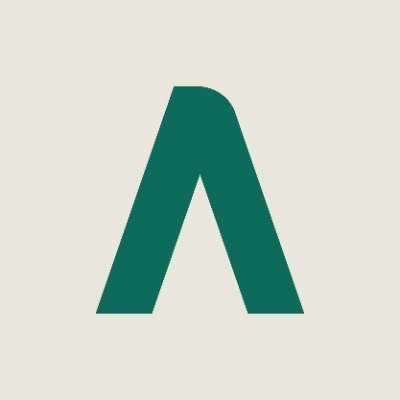 Alto Solutions
Product, Design
Remote
Posted on Wednesday, March 22, 2023
Be a Part of Something Big
At Alto, we're changing the way people invest for the future.
For too long, only the ultra-wealthy could afford to benefit from alternative investments, and that meant a lot of missed opportunities for everyday investors. Alto was founded on the belief that a diversified portfolio is essential to investing for the future, and that's only possible if everyone can invest in the assets they're truly interested in.
So we created a solution that allows ordinary people to invest their tax-advantaged retirement funds into non-traditional assets, like real estate, startups, securitized artworks, cryptocurrency, and more.
By joining Alto's growing team, you'll be helping to make our mission a reality. And you'll work with some truly unique people who are passionate about what they do. We're also pretty big on celebrating individuality—after all, one of our core values is "you do you." And we actually live it. Really.
To learn more about our team and working with us, please visit our Before You Apply page, which features videos of our CEO and other team members answering questions about working at Alto.
As a Senior Product Designer, you have significant ownership of design objectives and strategy. In this role, you are responsible for establishing processes for design discovery, leading user research, and unearthing opportunities for product excellence and differentiation, driving the company to be more customer-centric. You collaborate early and often with the product and engineering teams to create experiences that help customers invest in alternatives to improve their overall wealth. Combining an understanding of business opportunities with a deep empathy for the user, you work on creating innovative solutions. You also collaborate with key stakeholders across the organization to determine strategy, roadmaps, and deliverables while maintaining autonomy over your work.
What you'll do:
Product Strategy
Conceptualize and design for web (including mobile) and print

Contribute at a high level for design strategy and communicate the vision, roadmap, and goals for a business

Define short- and long-term design opportunities for the product.

Collaborate closely with Product Management, Engineering, Analytics and Business Development to define product solutions and business efficiencies

Partner with Product Managers to develop the strategy and rationale for product solutions

Partner closely with Engineering to ensure high-quality implementation and user experience

Prioritize internal, cross-functional, and external design resource(s).

Create and iterate on solutions that are inspired by a deep empathy for our users

Identify key opportunities to meet and prioritize user and business needs

Establish processes for design discovery and ideation

Lead user research initiatives to gather insights and inform design decisions
UX Design
Develop strategic insights and strategies to guide UX development

Create high-level user flows for complex products.

Design processes, features, and components that can be used

Understand business and technical needs

Works cross-functionally (in and outside of the product team) to create innovative features.

Use research and data to inform and implement solutions

Ideate new product features and improvements

Collaborate with the product and engineering teams to prioritize feature ideas

Flesh out feature concepts
UI Design
Design processes, features, and components that can be used across products

Create UI components for product flows.

Contribute components to the Alto design system.

Work collaboratively with Engineering to ensure the finished product meets design specifications.

Work in close collaboration with Design Leadership to grow the team as well as to inform and improve design processes
What you'll need:
6+ years of designing web-based products, with experience with UX and UI

6+ years professional experience as a Product Designer

Experience working in Fintech or Financial Services as a Product Designer

Design Portfolio demonstrating strong UX and visual design solutions, with an emphasis on identifying and meaningfully solving true user problems

High proficiency in Figma, and mastery in UX software such as Sketch, Figma, etc.

Familiarity with other UX/UI software for creating flows, prototypes

Foundational understanding of HTML and CSS.

Exceptional track record in executing product design strategy and partner with cross functional team members.

Experience building world class product experiences, streamlining workflows with continuous iteration and improvement.

Excellent communication, facilitation, and interpersonal skills.

Ability to lead user experience design, including usability principles, user research methodology, testing techniques (A/B, Multi-Variant), design theory, and interaction design.

Bachelor's degree in design, human-computer interaction (HCI), or equivalent professional experience.

Ability to analyze and use data and research to inform decisions

Utilize understanding and analysis of quantitative data, qualitative user understanding, and knowledge of business capabilities to develop features and product experiments

Experience leading and launching end-to-end product / product features

Attention to detail

Humble — driven by user and business needs rather than personal opinions

Excellent verbal and communication skills

Excellent analytical skills to break down and solve complex problems

Proven ability to collaborate cross-functionally, and partner closely with Product and Engineering teams

Proven background in design discovery through user and competitive research.

Deep user empathy, particularly in complex or emotional categories
What will make you stand out:
Willingness to roll up your sleeves and get things done

Take smart risks and champion new ideas

Passionate about contributing and maintaining design systems

Skills such as illustration, animation, data visualization, front-end programming, or copywriting a plus

Why Alto?
We answered your most pressing questions before you apply here. We are a dynamic and collaborative team, all working towards a common goal. With every interaction, you feel our culture throughout our company. We care about diversity, inclusion, and belonging, and every voice is heard. We also care most about our people. We show it through our actions, and we offer a lot of really great benefits, including:
A generous open PTO policy

Comprehensive health insurance options for employees

401(k) with company match up to 3% yearly

Equity as a part of your compensation

A competitive compensation and benefits package

12 paid holidays

Discounted and/or free Alto investor accounts

Four to 12 weeks paid parental leave

A remote-first culture - work from home or our Nashville office

Flexibility to work from anywhere in the US

An emphasis on work-life balance

No-meeting Fridays
Well, what are you waiting for? Apply already! :)
Alto is an Equal Opportunity Employer and Prohibits Discrimination of Any Kind
Alto is committed to the principle of equal employment opportunity for all employees and to providing employees with a work environment free of discrimination and harassment. All employment decisions at Alto are based on business needs, job requirements and individual qualifications, without regard to race, color, religion or belief, sex (including gender identity, sexual orientation, and pregnancy), family or parental status, or any other status protected by the laws or regulations in the locations where we operate. Alto will not tolerate discrimination or harassment based on any of these characteristics. Alto encourages applicants of all ages.
About Alto
Founded in 2015, AltoIRA aka Alto is a rapidly growing fintech startup based in Nashville, TN. At Alto, we're building a next-generation platform to provide clients with the tools and opportunities they need to invest retirement funds into alternative assets. We're empowering everyone to invest in what they choose and supporting their desire to take a more active role in shaping their financial future. The Alto platform streamlines the process for individual investors and advisors to access, research, and invest in alternative assets using retirement funds. It connects investors with private companies, fund managers, and over 50 recognized investment platforms, including Coinbase, Republic, Masterworks, and EquityZen, that offer access to a wide range of alternative assets, including startups, shares in artwork, real estate, cryptocurrency, and more.