Sr. People Business Partner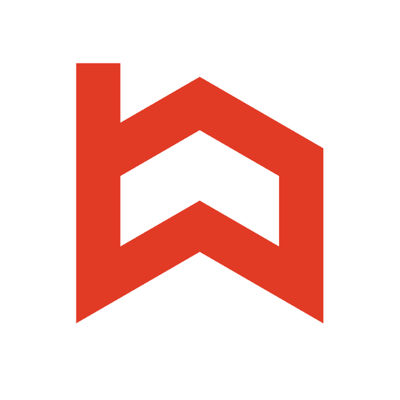 Built Technologies
Administration, People & HR
United States · Remote
Posted on Friday, January 27, 2023
COMPANY OVERVIEW
Built is a growth-stage company at the intersection of FinTech and PropTech. We are on a mission to change the way the world gets built with technology and services that streamline the $1.4T U.S. construction industry.
Built's platform for the construction finance industry modernizes the movement of money between all stakeholders within the construction and real estate process to manage risk and maximize productivity. Built provides software, payments, B2B marketplace, and data solutions to more than 190 of the top financial institutions and hundreds of contractors throughout North America.
In addition to our recent $125M Series D funding and $1.5B valuation, we're proud to have been named one of Forbes' Best Startup Employers in America and one of The Tennessean's 2022 Top Workplaces. Bringing on the "best talent in the world" is at the forefront of our continued growth trajectory—and we want you to be part of it.
LINKS
Reporting to the VP, People, and Culture, the People Business Partner (PBP) will sit at the intersection of the People and Culture team and the Revenue and Strategy and Services Divisions. The PBP is responsible for collaborating with and advising business leaders to identify and solve organizational problems and enabling them to achieve business goals while acting as stewards of the employee experience.
This role will act as a thought partner, trusted resource, and change agent to cultivate high-performing teams, support business transformation, and ensure seamless execution of strategic, people-related projects. Key focus areas will include change leadership, talent assessment, performance acceleration, organizational design, employee engagement and experience, leadership development, DEI&B, and internal communication.
This role requires monthly travel to Nashville for remote candidates.
In this role, you will:
Partner with the Strategy and Shared Services and Revenue leadership teams to create and execute people initiatives that drive business results and employee development that will scale effectively as the team continues to grow

Support leaders on their team's operating plans, organizational design and assessment talent required to deliver results

Use data, subject-matter expertise, tools, and technology to identify root-cause issues and develop recommendations and new approaches to talent processes, programs and/or initiatives

Build trusted relationships at all levels and influencing change to improve our employee experience

Meet regularly and proactively with leaders and guiding topics such as organizational change and design; development of their teams; engagement, talent planning, compensation, performance management, retention, compliance with local employment law, etc.

Support the development and execution of programs that build critical skills and competencies, a strong current and future leadership bench, improve employee experience, and which support organizational design and change management

Handle employee relations issues, working with leadership to implement best practices and approach

Partner with the People team to execute against objectives and key results (OKRs)

Develop thoughtful, integrated approaches to promote diversity, equity, inclusion and belonging in talent attraction, development, and retention

Drive deep employee engagement via thoughtful communications, cultural cultivation, targeted development opportunities, and strategic programming.
Qualifications (Must haves):
5-6+ years' progressive experience as a People Business Partner supporting senior leaders, preferably in a fast-paced, high-growth environment

Demonstrated ability to work in and manage ambiguity - dealing with issues that do not always have a process or system in place.

An ability to quickly build rapport across a wide range of partners and are adept in change management best practices

Strong business acumen and comfort in influencing business drivers surrounding people decisions

A master in your project management and organizational skills, with a proven ability to design clear processes, and a very detail-oriented yet flexible approach to problem-solving

Experienced in employee relations and knowledge of global employment practices

Deep communication skills with the ability to inspire/motivate all stakeholders and scenarios from team relation conversations to executive team presentations

Possess both critical thinking capability and hands-on HR business plan implementation experience.
Built's salary range for this position is $105,000 - $135,000 USD per year. The pay range is designed to accommodate upward mobility in the role, therefore it encompasses the full span of proficiency levels for this role and we believe that the midpoint of the range is competitive in the market. Salary is just one component of Built's total compensation package for employees. Your total rewards package at Built will include equity, variable compensation, top-notch medical, dental and vision coverage, an unlimited PTO policy, and other benefits.
Perks:
The rare opportunity to radically disrupt an industry

Competitive benefits including: uncapped vacation, health, dental & vision insurance, and 401k

Robust compensation package including base salary, quarterly bonus, and equity

Flexible working hours, paid family leave, ERGs & Mentorship opportunities

Learning grant program to support ongoing professional development
Our company is made up of passionate people who are driven in a variety of disciplines—and each of them brings their unique perspective to everything they do. Creating a safe and inclusive workplace is critical to the success of our company and of our employees, so it's our aim to recruit, hire and promote without bias against race, color, religion, sex, sexual orientation, gender identity, marital status, veteran status or any other status protected by applicable law. As we learn and as we grow, we're committed to ensuring that these ideals are at the forefront of everything we do.
Greenhouse Disclosure
When you apply to a job on this site, the personal data contained in your application will be collected by Built Technologies ("Controller"). Your personal data will be processed for the purposes of managing Controller's recruitment related activities, which include setting up and conducting interviews and tests for applicants, evaluating and assessing the results thereto, and as is otherwise needed in the recruitment and hiring processes.
Your personal data will be shared with Greenhouse Software, Inc., a cloud services provider located in the United States of America and engaged by Controller to help manage its recruitment and hiring process on Controller's behalf.
Your personal data will be retained by Controller as long as Controller determines it is necessary to evaluate your application for current or future employment. You have the right to request access to your personal data, to request that your personal data be rectified or erased, and to request that processing of your personal data be restricted. You also have to right to data portability.
For California residents: Please note that Controller does not sell your personal data or share it with third parties outside of Greenhouse Software, Inc.