Client Success Manager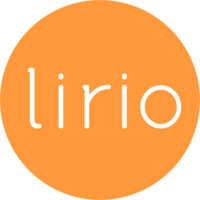 Lirio
Customer Service
Tennessee, USA
Posted on Saturday, October 7, 2023
Position Summary
The Client Success Manager is a key role in Lirio's growth and expansion opportunities through excellence in delivery and operations. This role partners closely with client stakeholders and internal teams to plan and execute solution delivery while establishing functional relationships with Lirio's clients. This role will show expertise in Lirio processes, technology, and delivery of the product.
The Client Success Manager is responsible for launching solutions with Lirio's clients by driving progress to defined project milestones and timelines. This position will facilitate regular communication and progress reporting along the way. The Client Success Manager also holds responsibility for the client engagement lifecycle by managing recurring touchpoints to provide detailed reporting on success criteria and identifying product enhancements.
Essential Job Functions

Build credibility with client stakeholders on Lirio's execution and delivery

Document solution design aligned to identified use cases

Build client onboarding plans with expected milestones and workstream timelines

Align client stakeholders for workstream kickoffs.

Obtain client approval of solution design.

Facilitate client delivery of technical deliverables to meet workstream timelines.

Drive client and internal progress to meeting expressed milestones and timelines leading to client delivery

Facilitate regular communication and reporting with project team and client stakeholders on progress, risks, and timelines.

Finalize success criteria and align the launch plan and establish a timeline for proven success.

Ensure delivery of operational resources to facilitate success within the client's operations teams

Ensure stakeholder alignment for onboarding approval and solution delivery

Work with internal resources to identify/establish reporting aligned to success criteria

Establish recurring touchpoints with client operations team to identify changes to ways of working

Internal Support

Regular and reliable attendance

Perform other duties as assigned

Other

Collaborate with internal teams to evaluate and evolve processes related to client onboarding and operations.

Ensure documentation is in place to support channel partners as well as operational education for all client partners

Active Client Lifecyle

Client Onboarding

Sales

Consistently deliver an engaging client experience aligned with Lirio's core values

Ensure success criteria is documented as outlined by the Client Success Director

Ensure solution delivery is aligned to meeting and exceeding the outlined success criteria

Provide ongoing support for client delivery and solution operations
Education/Experience
Bachelor's

degree

3-5 years of experience in client/vendor management, consulting or project management; 2+ years in a healthcare setting is a plus.

Proven experience in healthcare, such as experience working in a health technology company or designing digital health interventions.

Track record of delivering multi-phase projects with parallel and co-dependent workstreams

Experience with Client facing roles and/or sales roles.
System Experience
Working Knowledge of integrated systems (SaaS, PaaS, APIs, etc.)

Slack
This position can be hybrid/remote