Bilingual Administrative Assistant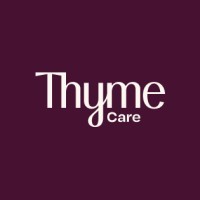 Thyme Care
Administration
Nashville, TN, USA
Posted on Tuesday, April 4, 2023
Thyme Care is a value-based oncology management platform that provides personalized, clinically coordinated care to individuals with cancer. Thyme Care pairs human guidance with software and analytics to engage members with a cancer diagnosis , quickly connect them to the right care, and provide ongoing support through targeted, evidence-based interventions. The company's unique approach establishes deep provider relationships and integrates with a health plan's existing infrastructure, coordinating value-driven care that leads to better outcomes, lower costs and an improved member experience. Backed with venture funding from Andreessen Horowitz (a16z), Alley Corp, Frist Cressey Ventures, Casdin Capital and Bessemer, Thyme Care partners with health insurance plans and providers to extend the reach of high-quality cancer care through flexible value-based payment arrangements, including risk-based programs.
YOUR ROLE
As a Bilingual Administrative Assistant, you will be on the frontlines serving our members diagnosed with cancer. This role reports into our Director of Member Experience and in it, you will spend a significant portion of your time each day triaging member calls and connecting them to the right care and resources at the right time. Additionally, you will help improve Thyme Care's service offerings by communicating feedback from members and providers back to our clinical leadership. This is an in-office role based in Nashville to provide administrative support.
After your first three months, you will:
Have completed training and are up to speed on Thyme Care systems, tools, technology, partners, and expectations

Provide inbound telephonic support for our members and b

e able to identify and triage a member's needs to

connect them with our Care Teams for clinical support and care coordination

Be comfortable with and correctly follow Care Team policies and procedures, escalation pathways, communications best practices, and documentation standards.

Provide administrative support, including managing inbound and outbound email, mail, faxes

Assist with the day-to-day functions of care team as needed, including case conference

Schedule patient and provider calls and case conferences as needed

Contribute to special projects, including the growth of our community-based organization network
WHAT LEADS TO SUCCESS
People-first.

Thyme Care's mission and members matter to you, deeply.

Bilingual

. You're fluent in English and Spanish.

Organized.

You bring structure to chaos. You're skilled in juggling multiple tasks and working under pressure without sacrificing organization in your communications and documentation.

Effective listener and communicator.

You are winsome and articulate, but you always start with listening and you hear what may not be voiced, because you listen so intently to others. You build rapport and great working relationships with members and colleagues.

Comfort with ambiguity.

Start-ups are fast-paced environments, and you understand that rapid changes to the business, strategy, organization, and priorities are par for the course.

A desire to learn how to use new technologies.

We are a technology company focused on interacting with folks during the season where they need it most. Experience with video chatting, Google Suite, Slack, electronic health records or comfort learning new technology is important.

Identify priorities and take action.

You know how to identify and prioritize a member's needs, and do what it takes to ensure that urgent and important needs are addressed immediately.

Culture carrier. You're curious, resilient, have a growth mindset, and are committed to fostering a positive environment.
This is a non-exempt, full time position. The pay rate for this role is $19.23/hour.
We are committed to promoting the health and well-being of all individuals. As a provider of cancer care navigation, we recognize that those with cancer constitute a vulnerable population at risk of contracting COVID-19. As such, Thyme Care has adopted a mandatory COVID-19 vaccination policy, requiring all employees to receive a COVID-19 vaccination as a condition of employment, subject only to conflicting laws and approved exemptions based on medical or religious objections.
We recognize a history of inequality in healthcare. We're here to challenge the status quo and create a culture of inclusion through the care we give and the company we build. We embrace and celebrate a diversity of perspectives in reflection of our members and the members we serve. We are an equal opportunity employer.