Talent Network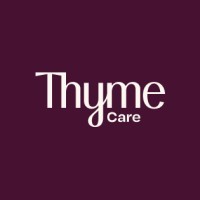 Thyme Care
Software Engineering, People & HR
Remote · Nashville, TN, USA
Posted on Friday, April 7, 2023
Thyme Care is a value-based oncology management platform that provides personalized, clinically coordinated care to individuals with cancer. Thyme Care pairs human guidance with software and analytics to engage members with a cancer diagnosis , quickly connect them to the right care, and provide ongoing support through targeted, evidence-based interventions. The company's unique approach establishes deep provider relationships and integrates with a health plan's existing infrastructure, coordinating value-driven care that leads to better outcomes, lower costs and an improved member experience. Backed with venture funding from Andreessen Horowitz (a16z), Alley Corp, Frist Cressey Ventures, Casdin Capital and Bessemer, Thyme Care partners with health insurance plans and providers to extend the reach of high-quality cancer care through flexible value-based payment arrangements, including risk-based programs.
At Thyme Care, our core values—Act with our members in mind, Move with purpose, and Seek diverse perspectives—guide us in everything we do. They anchor our business decisions, including how we grow, the products we make, and the paths we choose—or don't choose.
Don't see the position you're looking for? We'd still love to hear from you!
Join the Thyme Care Talent Network by sharing your resume below. When a new opportunity arises, we'll use the information from these submissions to identify possible matches. No need to apply to the Talent Network if you have previously applied to other roles at Thyme Care. We may not reply to your application, but know that it will be viewed, categorized, and stored to be on hand for whenever a relevant role might open.
We are committed to promoting the health and well-being of all individuals. As a provider of cancer care navigation, we recognize that those with cancer constitute a vulnerable population at risk of contracting COVID-19. As such, Thyme Care employees are expected to be fully vaccinated against COVID-19 as defined by the Centers for Disease Control and Prevention, subject to conflicting laws and exemptions based on medical or religious objections.
We recognize a history of inequality in health care. We're here to challenge these systems with a culture of inclusion through the care we give and the company we build. We embrace and celebrate a diversity of perspectives in reflection of our members and the patients our products serve. We are an equal opportunity employer.