Director of Enrollment & Engagement Marketing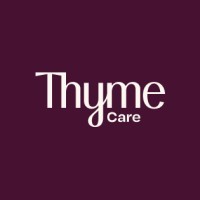 Thyme Care
Marketing & Communications
Remote · Nashville, TN, USA
Posted on Saturday, September 9, 2023
Thyme Care is the leading value-based cancer care partner, collaborating with payers and providers to transform the experience and outcomes for individuals living with cancer. The company partners with health plans, employers and risk-bearing providers to assume accountability for enhanced care quality, improved health outcomes, and reduced total cost of care. Thyme Care's approach combines a technology-enabled Care Team and seamless integration with providers, creating a hybrid collaborative care delivery model that guides and supports the entire patient journey. Thyme Care empowers over 300 oncologists nationwide through purpose-built tech, advanced data analytics, and virtual patient engagement, driving better care and outcomes in value-based arrangements. Thyme Care is a founding member of CancerX, and is backed by leading investors. To learn more about how Thyme Care is enabling the shift to value-based care in oncology, visit www.thymecare.com.
YOUR ROLE
As the Director, Enrollment & Engagement Marketing, your role will play a pivotal part in defining our member enrollment and ongoing engagement. Working collaboratively across teams, you will craft innovative marketing strategies for Thyme Care, collaborating closely with external customer marketing and communications teams to leverage both direct-to-member and provider channels. This involves educating them about Thyme Care's services while fostering an affinity for our program. This role positions you as a driving force behind both our current customer base and upcoming implementations' enrollment initiatives. Your close collaboration with colleagues from Member Experience, Network, Operations, and Clinical teams will lead to the development and execution of strategies closely aligned with our enrollment goals. Your expertise will be instrumental in shaping a strategic, data-driven, and creatively adept approach that resonates effectively with potential members and providers across various lines of business, contributing to organizational and company-level enrollment and engagement goals. This role reports to our Head of Marketing.
After your first three months, you will:
Met with key stakeholders, including cross-functional team members, managers and external partners to understand your role in influencing member enrollment. You understand our member population context and can both analyze data and interpret metrics to develop appropriate enrollment and engagement strategies. With this data, you will develop marketing strategies that are maximize enrollment impact before and after the launch of new implementations, as well as throughout the year, partnering with both member and provider channels to achieve this goal.
Conducted an audit of the member growth marketing programs and ‌identified opportunities for improvement and quick optimizations.
Owned the day-to-day management of the member marketing activities including coordination with the internal, cross-functional team and with external partners. You'll also work with our Provider Network and Growth teams to develop affinity for Thyme Care among providers, enhancing enrollment through referrals.
Piloted 1-2 creative new enrollment marketing initiatives, working with the cross-functional teams to bring the campaigns to life.
Have built a playbook to guide new customer marketing implementations, working with Operations, Member Experience, Network, Clinical, and Product to craft effective, timely marketing plans to achieve established goals.
Managed the implementation of a new customer and the creation of a comprehensive marketing program targeting both members and providers.
After 6 months you will have..

Developed and optimize awareness & enrollment marketing campaigns to increase member enrollment and engagement across all customers.
Developed value prop recommendations, launch materials, and messaging frameworks and organized them into a uniform template for member and provider-facing communications.
Partnered closely with Clinical, Ops, Legal & Product to make sure that member collateral reflects the latest Thyme Care offerings.
Demonstrate data-driven rigor and a results-oriented approach by establishing, reporting on, and improving key metrics to impact and inform future initiatives.
After 12 months you will have..

Created a structured and streamlined process, in collaboration with cross-functional teams, to drive enrollment & engagement, resulting in increased enrollment and retention to align with company-wide OKRs.
Built and executed multi-channel, tactical marketing plans; ensuring alignment with the organization's strategic business goals and are measurable.
Developed a data-driven approach to campaign optimization, utilizing insights for continuous improvement.
Played a key role in enhancing member and provider engagement, resulting in increased utilization and satisfaction which translates to higher enrollment and retention.
WHAT LEADS TO SUCCESS
Act with our members in mind

. Thyme Care's mission, and in particular our member experience, matters deeply to you.

Move with purpose.

You're biased to action. You know how to identify and prioritize your initiative's needs, and do what it takes to ensure that urgent and important needs are acted on immediately.

Seek diverse perspectives. You are humble and proactively seek feedback from others. You're always looking to learn and grow.
Experience. 5+ years of experience in marketing at a B2B2C company in healthcare or benefits. You've demonstrated the ability to develop impactful campaigns that engage and resonate with patients and providers. You're an adept project manager, you stay organized even as priorities change quickly.
Beginning with the end in mind. You are highly analytical. You can dive into member demographics, provider referral pathways to drive enrollment, and use those insights to drive growth and results. You can translate research and insights into actionable marketing plans.
You're an owner. You act like an owner for our enrollment goals, even though the team and strategy does not report into you. You're excited about building and growing a team.
OUR VALUES
At Thyme Care, our core values—Act with our members in mind, Move with purpose, and Seek diverse perspectives—guide us in everything we do. They anchor our business decisions, including how we grow, the products we make, and the paths we choose—or don't choose.
We are committed to promoting the health and well-being of all individuals. As a provider of cancer care navigation, we recognize that those with cancer constitute a vulnerable population at risk of contracting COVID-19. As such, Thyme Care employees are expected to be fully vaccinated against COVID-19 as defined by the Centers for Disease Control and Prevention, subject to conflicting laws and exemptions based on medical or religious objections.
Our salary ranges are based on paying competitively for our size and industry, and are one part of the total compensation package that also includes equity, benefits, and other opportunities at Thyme Care. Individual pay decisions are based on a number of factors, including qualifications for the role, experience level, skillset, geography, and balancing internal equity relative to other Thyme Care employees. In accordance with New York City law, the base salary for this role if filled within New York City is $130,000-$160,000. The salary range could be lower or higher than this if the role is hired in another location. We also believe that your personal needs and preferences should be taken into consideration so we allow some choice between equity and cash.
We recognize a history of inequality in healthcare. We're here to challenge the status quo and create a culture of inclusion through the care we give and the company we build. We embrace and celebrate a diversity of perspectives in reflection of our members and the members we serve. We are an equal opportunity employer.