Network Operations Manager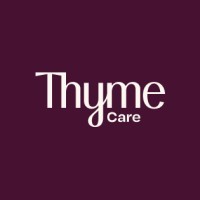 Thyme Care
Operations
Remote · Nashville, TN, USA
Posted on Tuesday, September 12, 2023
Thyme Care is the leading value-based cancer care partner, collaborating with payers and providers to transform the experience and outcomes for individuals living with cancer. The company partners with health plans, employers and risk-bearing providers to assume accountability for enhanced care quality, improved health outcomes, and reduced total cost of care. Thyme Care's approach combines a technology-enabled Care Team and seamless integration with providers, creating a hybrid collaborative care delivery model that guides and supports the entire patient journey. Thyme Care empowers over 300 oncologists nationwide through purpose-built tech, advanced data analytics, and virtual patient engagement, driving better care and outcomes in value-based arrangements. Thyme Care is a founding member of CancerX, and is backed by leading investors. To learn more about how Thyme Care is enabling the shift to value-based care in oncology, visit www.thymecare.com.
YOUR ROLE
As the Network Operations Manager at Thyme Care, you will enhance our capacity to scale current processes and support our growing population of members. In this role, your priority will be to build strong relationships with oncology practice partners. You'll lead their onboarding and the ongoing account management with both existing and net-new partnership practices. We're an operational team, so you'll support the rollout of our interventions, technology roll-outs, and process improvement initiatives. We'll also expect you to drive client adoption strategies, manage day-to-day relationships with practice counterparts, and conduct business reviews with practice partners. You'll help us grow by identifying opportunities to deepen relationships with oncology groups and help us find opportunities to uncover additional value levers for them. This Network Operations Manager will report to our Director of Network Operations and play a key role in developing and tracking Operations goals, executive stakeholder management, and reaching our company objectives.
After 3 months you will…
Get up to speed on Thyme Care, our executive team, our business, and our roadmap.

Build strong, trusting relationships with Operations leadership and cross-functional stakeholders.

Work closely with our Product, Operations Marketing, and patient-facing teams to fully understand team functions and collaborate on highlighting our impact to and stories of members we enroll and how we communicate them to providers.

Dive into previous context around our network, including understanding key players, how it was built, existing operating models, in-flight initiatives, and how we roadmap for the future

Become familiar with our analytics platforms and EMR reporting used to inform our strategic imperatives

Learn the ins and outs of partnering oncology practice Thyme Care-related workflows, policies and procedures, escalation pathways, communications best practices, and documentation standards

Complete a gap analysis as well as industry research on best practices and most effective provider implementation and account management strategies to identify and prioritize Network Operations needs
After 6 months you will…
Begin to identify opportunities to streamline our engagement with practices and surface solutions to increase engagement with Thyme Care members (including helping operationalize referrals and other care coordination activities)

Be up to speed on our business, member engagements, payer partnerships, and provider relationships and serve as Thyme Care's oncology network subject matter expert and operator in external payer and provider meetings

Drive multiple Network project timelines and be accountable to milestone dates

Be comfortable diving into our data to build market and network insights for our teams to learn from

Partner in preparing and executing successful relationship touch points with practices

Help build scalable processes for managing information about our network of providers
WHAT LEADS TO SUCCESS
Act with our members in mind

. Thyme Care's mission, and in particular our member experience, matters deeply to you.

Move with purpose.

You're biased to action. You know how to identify and prioritize your initiative's needs, and do what it takes to ensure that urgent and important needs are acted on immediately.

Experience

. You have deep experience in practice engagement, including implementation and/or account management.

Operational orientation

. You break things down into actionable steps and execute on plans with ease. You build repeatable, reliable, and efficient processes.

Effective listener and communicator

. You are persuasive and articulate but always start by listening. You build rapport, trust, and great working relationships with colleagues.

Comfort with pace and ambiguity

. You have a proven track record of success within scaling businesses, fast-paced environments, and startups. You understand that rapid changes to the business, strategy, organization, and priorities is par for the course.

Expert stakeholder management.

In previous roles, you've presented to different levels of leadership. This includes internal senior leaders and external stakeholders You can help our team describe meaningful trends and propose solutions with these different groups.

Team player.

You're a strong collaborator who understands what it's like to lead a team in a growing and evolving environment. You'll ensure your team is meeting and exceeding standards set while being a collaborative partner to the rest of the organization.
OUR VALUES
At Thyme Care, our core values—Act with our members in mind, Move with purpose, and Seek diverse perspectives—guide us in everything we do. They anchor our business decisions, including how we grow, the products we make, and the paths we choose—or don't choose.
We are committed to promoting the health and well-being of all individuals. As a provider of cancer care navigation, we recognize that those with cancer constitute a vulnerable population at risk of contracting COVID-19. As such, Thyme Care employees are expected to be fully vaccinated against COVID-19 as defined by the Centers for Disease Control and Prevention, subject to conflicting laws and exemptions based on medical or religious objections.
Our salary ranges are based on paying competitively for our size and industry, and are one part of the total compensation package that also includes equity, benefits, and other opportunities at Thyme Care. Individual pay decisions are based on a number of factors, including qualifications for the role, experience level, skillset, geography, and balancing internal equity relative to other Thyme Care employees. In accordance with New York City law, the base salary for this role if filled within New York City is $90,000-$105,000. The salary range could be lower or higher than this if the role is hired in another location. We also believe that your personal needs and preferences should be taken into consideration so we allow some choice between equity and cash.
We recognize a history of inequality in healthcare. We're here to challenge the status quo and create a culture of inclusion through the care we give and the company we build. We embrace and celebrate a diversity of perspectives in reflection of our members and the members we serve. We are an equal opportunity employer.