Nurse - Transitions of Care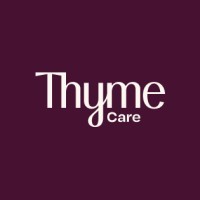 Thyme Care
Remote · Nashville, TN, USA
Posted on Wednesday, September 27, 2023
Thyme Care is the leading value-based cancer care partner, collaborating with payers and providers to transform the experience and outcomes for individuals living with cancer. The company partners with health plans, employers and risk-bearing providers to assume accountability for enhanced care quality, improved health outcomes, and reduced total cost of care. Thyme Care's approach combines a technology-enabled Care Team and seamless integration with providers, creating a hybrid collaborative care delivery model that guides and supports the entire patient journey. Thyme Care empowers over 300 oncologists nationwide through purpose-built tech, advanced data analytics, and virtual patient engagement, driving better care and outcomes in value-based arrangements. Thyme Care is a founding member of CancerX, and is backed by leading investors. To learn more about how Thyme Care is enabling the shift to value-based care in oncology, visit www.thymecare.com.
YOUR ROLE
As an Oncology Transitions of Care Nurse, you will be on the frontlines serving our members diagnosed with cancer. This role reports into our RN Care Team Lead. In it, you will conduct clinical assessments, monitor for changes in health, coordinate care including transitions, and educate members and caregivers about their diagnosis and treatment over the phone to support our members as they move through the continuum of oncology care. You will demonstrate a strong clinical focus, factoring in the need for culturally-competent care. Additionally, you will help improve Thyme Care's service offerings by communicating feedback from members and providers back to our clinical leadership. This role can be remote or hybrid based in our Nashville office.
Most of your day will be dedicated to speaking with members and handling clinical escalations and tasks. In order to ensure we have sufficient clinical coverage at all times, we do maintain a schedule that includes your lunch and breaks.
Within your first three months, you will:
Have completed training and are up to speed on Thyme Care systems, tools, technology, partners, and expectations.
Have built strong, trusting relationships with your members, where listening and empathy are the foundation for every interaction.
Become comfortable with and correctly follow Care Team policies and procedures, escalation pathways, communications best practices, and documentation standards. Your ability to effectively engage and support our members is reflected in our efficiency metrics and quality standards.
Be able to identify and prioritize a member's needs and help them to remain safe in the community.
Assist members with care coordination and care management following admissions.
Coordinate discharge plans with hospital case managers and follow-up care with providers.
Monitor member progress, provide regular updates, and establish targeted support plans with the healthcare team in case conferences.
Build strong, trusting relationships with payers and providers to optimize care and prevent readmissions for our members.
Partner with non-clinical Care Team members to support the member's social determinants of health needs, for example, food resources, transportation access, support at home.
Conducting telephonic assessments, including pain assessments and medication reconciliation.
Ensure members have access to medications and appointments, providing referrals and support as appropriate.
Perform virtual home safety evaluations and assess need for DME/supplies.
Provide referrals to PT, OT, skilled nursing, palliative care, hospice care, etc., as appropriate.
Be available for urgent clinical escalations and clinical consult support.
WHAT LEADS TO SUCCESS
A member-first approach. You're personally motivated by our mission and by what we are building. You seek to understand problems and help people solve them, especially this one. A BSN. You must have Bachelors of Science Degree in Nursing and an unrestricted Registered Nurse (RN) license and willingness to obtain additional state licenses, as needed.
Experience. You have at least 5 years of nursing experience with 3 years of oncology nursing or case management experience. Additionally, you are certified as an Oncology Certified Nurse (OCN), Advanced Oncology Certified Nurse (AOCN), Advanced Oncology Certified Nurse Specialist (AOCNS), or Certified Case Manager (CCM).
Organized. You're skilled in juggling multiple tasks and working under pressure without sacrificing organization in your communications and documentation.
Effective listener and communicator. You are winsome and articulate, but you always start with listening and you hear what may not be voiced, because you listen so intently to others. You build rapport and great working relationships with members and colleagues.
Comfort with ambiguity. Start-ups are fast-paced environments, and you understand that rapid changes to the business, strategy, organization, and priorities are par for the course… and part of the adventure.
A desire to learn how to use new technologies. We are a technology company focused on interacting with folks during the season where they need it most. Experience with video chatting, Google Suite, Slack, electronic health records or comfort learning new technology is important.
Identify priorities and take action. You know how to identify and prioritize a member's needs, and do what it takes to ensure that urgent and important needs are addressed immediately.
Our Values
At Thyme Care, our core values—Act with our members in mind, Move with purpose, and Seek diverse perspectives—guide us in everything we do. They anchor our business decisions, including how we grow, the products we make, and the paths we choose—or don't choose.
This is a non-exempt, full time position. The pay rate for this role is $45.67/hour. To perform this role you must be located within the 50 United States due to contractual limitations with accessing PHIs.
The shift for this role will be 11:30am-8:00pm EST. In order to ensure we have sufficient clinical coverage at all times, we ask that our Care Team be prepared to work up to 2 holidays per year compensated at a 1x hourly rate in addition to a 1.5x holiday rate.
We are a growing organization and recruit and employ a large number of these roles. Because of this, we actively interview for this position even when we don't have an immediate opening. Candidates who complete the interview process and fit the role are eligible for the next available opening. We will reach back out once an open position becomes available. The Recruiting team will share more information about our hiring philosophy during an initial phone screen and can answer questions you might have about it then.
We are committed to promoting the health and well-being of all individuals. As a provider of cancer care navigation, we recognize that those with cancer constitute a vulnerable population at risk of contracting COVID-19. As such, Thyme Care employees are expected to be fully vaccinated against COVID-19 as defined by the Centers for Disease Control and Prevention, subject to conflicting laws and exemptions based on medical or religious objections.
Additionally, we recognize a history of inequality in health care. We're here to challenge these systems with a culture of inclusion through the care we give and the company we build. We embrace and celebrate a diversity of perspectives in reflection of our members and the patients our products serve. We are an equal opportunity employer.